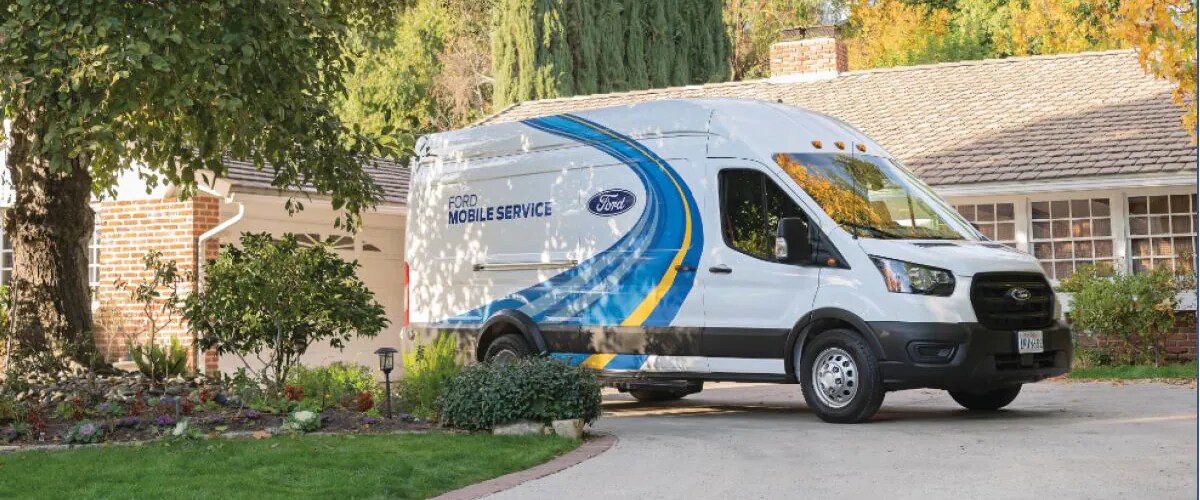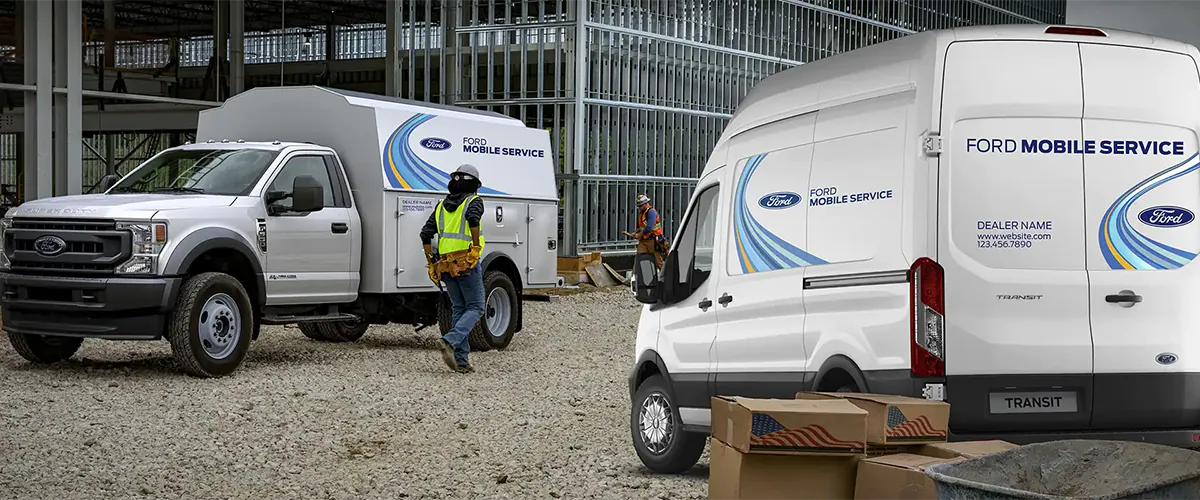 Ford Mobile Service at Gridley Country Ford Inc.
Imagine a vehicle that could perform its own maintenance and repairs without you ever needing to wait at the dealership. With Ford Mobile Service at Gridley Country Ford Inc., a certified technician that can complete all your routine maintenance and repairs in your driveway are just a click away. Our dealership in Gridley, CA, is a Ford-certified dealership and part of the FordPass® Rewards network, so you can enjoy all the perks that come with Ford vehicle ownership. Owning a Ford means exclusive access to concierge services typically reserved for luxury vehicles. Start getting rewarded as a Ford owner by downloading the FordPass App on your smartphone. Once you create a free account, you can schedule Mobile Service and check off all your maintenance repair needs without ever leaving home.
Convenient Vehicle Services at Home
Ford Mobile Service makes Ford vehicle ownership convenient by delivering professional maintenance and repairs directly to your location. We outfit a mobile workstation equipped with all the parts and tools to complete the most common types of routine maintenance. We can even perform many types of light repairs.
How Ford Mobile Service Works
We come to you for routine vehicle maintenance and light repairs!
You contact us or schedule mobile services through the FordPass® App
We send our certified technician and our fully equipped mobile service van to your location
Our technician performs all the services
Our technician heads back to Gridley Country Ford Inc. until you need our services again.
Available Vehicle Services through Ford Mobile Service
Here's what our Ford-trained technician can do with our Mobile Service Van:
Oil Changes
Fuel filter changes
Air filter replacement
Cabin air filter replacement
Wiper replacement
Brake pad and
rotor replacement
Ford factory recalls
Key programming
Check engine light scan and light diagnostics
Light maintenance and repairs
Software Updates
Recalls
**Our technician uses an oil evacuation system to ensure we leave no traces behind.
No More Waiting at the Dealership for Maintenance Appointments
Remote work is in! Our technicians can perform most of the same services as we do in our dealership. They bring their skills and factory-grade equipment to your doorstep so you can get all the maintenance tasks out of the way in one easy appointment that doesn't require driving or waiting at the dealership. Gridley Country Ford Inc. provides Ford Mobile Service to all our customers within a one-hour drive from our dealership in Gridley, CA. Best of all, there is no additional cost to use our Mobile Service.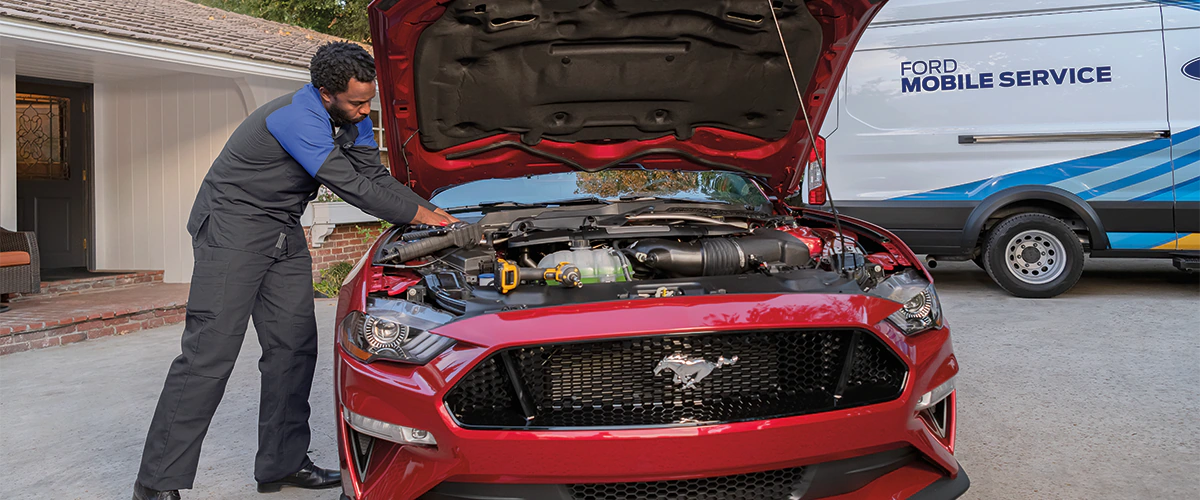 FordPass Rewards at Gridley Country Ford Inc.
Along with Mobile Service, you can enjoy all the perks that come with FordPass Rewards at Gridley Country Ford Inc. You can schedule Pickup & Delivery for services requiring your vehicle to enter the shop. Additionally, you can earn points and discounts for qualifying services as part of FordPass Rewards. Be sure to choose Gridley Country Ford Inc. as your hometown dealership when you set up your account. Need help registering for FordPass Rewards? Our team is happy to help you register your vehicle. Even if you didn't purchase your vehicle from us or own an older model, every Ford vehicle qualifies for FordPass App services.
Contact the Mobile Service Advisor at Gridley Country Ford Inc.
Questions about Ford Mobile Services? Contact our advisor, Kya Chapman, Monday through Friday from 8 am to 5 pm to make arrangements and changes or ask questions about our Mobile Service. If you need to make any changes after our technician has left the shop to head your way, don't hesitate to call us immediately. We look forward to delivering all the conveniences of our Mobile Service.
Contact Us To Schedule Your FORD MOBILE SERVICE Appointment
* Indicates a required field